Six great indie artists contributed songs to the film, and you can listen to them all right here.
The Artists
Rae Spoon – I Will Be a Wall
www.raespoon.com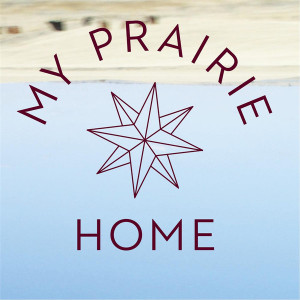 Calgary's Rae Spoon is a songwriter, film score composer, music producer, multi-instrumentalist and published author. They have a voice that will stop you in your tracks and a story like no other. Rae started out making folk music, and later added indie-rock, experimental and electronic elements to their sound. The result is strong songwriting with unique instrumentation. They have toured extensively in Canada, the USA, Europe and Australia. Rae has been nominated for the Polaris Music Prize in both 2009 and 2014, as well as for the CBC Radio 3 Bucky Awards. They won the Galaxy Rising Star Award in 2004.


Fox Glove – Does This Scare You Yet?
www.foxglovemusic.ca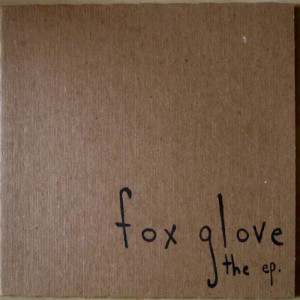 Fox Glove is an all-female trio based in Victoria BC that brings together elements of folk and alt pop to create a genre they like to call "Fox Pop." Renn Madeleine Bibeau, Claire Butterfield, and Chelsea Kanstrup have very different voices and ranges, but together they create a unified blend that has been compared to that of bands like the Staves and the Good Lovelies.


Jon and Roy – Where'd My Light Go?
jonandroy.ca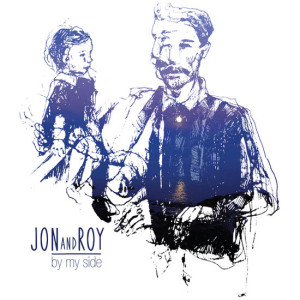 "The duo arrived in 2005 almost fully formed, with a foundation built upon Middleton's unique approach to the acoustic guitar and Vizer's original rhythmic patterns. Their debut, Sittin' Back, proved to be the beginning of a steady ascent that took flight with 2008's Another Noon.
The album's catchy title track was featured in a Volkswagen TV commercial that ran for nine months across the USA, giving the group considerable profile in that country. The success of the album (which also spawned the YouTube hit, Little Bit of Love) led to new fans and substantial critical acclaim for the pair, who toured everywhere in support of the release."
– Mike Devlin, The Times Colonist


Lauren Mann & The Fairly Odd Folk – I Lost Myself
laurenmannmusic.com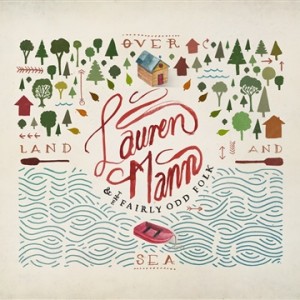 Since their humble start in 2010 with "Stories From Home," a collection of songs recorded over the previous four years, Lauren Mann and the Fairly Odd Folk have taken the highways by storm with over 600 tour dates throughout North America. Their unique brand of alternative folk/pop and an impressive live show have garnered the attention of listeners and critics alike. Fronted by songstress Lauren Mann, the band was formed as somewhat of a collective with friends and local musicians that Lauren collaborated with in her early days of playing in the Calgary area. Since those days, Lauren and her band of Fairly Odd Folk have developed a sound and show that is uniquely their own.


Whitehorse – Broken
whitehorsemusic.ca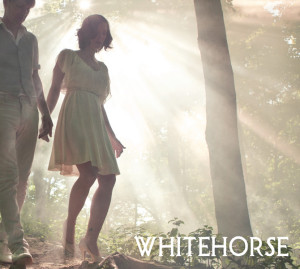 Whitehorse formed in 2010 by husband and wife solo musicians Luke Doucet and Melissa McClelland. The two toured in each other's bands for years, but they put aside their award winning individual careers to build a new band out of their exceptional guitar playing, his and her harmonies and a flair for dramatic, narrative songwriting. Whitehorse has since been nominated for the Polaris Short List (2013) for The Fate of the World Depends on This Kiss, played sold out shows across Canada, and established itself in the USA as a band to watch with stellar reviews for The Fate of the World…, only their first full-length album.
Leave No Bridge Unburned sees Whitehorse shaping a bigger, bolder rock sound. Any lingering assumptions that the two are working within the boundaries of a folk duo should be put to rest. Leave No Bridge Unburned is a fiery, forceful and finely tuned album. While there's more in the mix now, more people at the board, more sonic swagger in the ears, Whitehorse will continue to be a story told of intimacy and passion. Two musicians, one band, no looking back.


Kathryn Calder – Follow Me Into the Hills
www.kathryncalder.com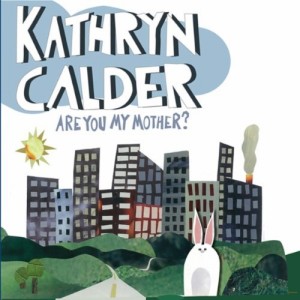 It's easy to forget that Kathryn Calder is a music industry veteran. From her first band Immaculate Machines, to the New Pornographers and her solo works Kathryn has released 10 albums over the last 10 years, toured around the world, and solidified herself a career in music before she was thirty. She recorded her first solo album, Are You My Mother in her family home while she was taking care of her mother as she lost her fight with ALS. Shortly before the release of her sophomore record, Bright and Vivid her father suddenly passed away. This bittersweet whirlwind of success and tragedy is certainly reflected in her first two albums and presumably could have provided several more albums worth of material.