Two 4 One named Opening Gala at Available Light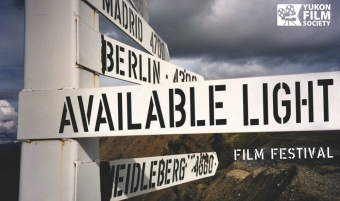 We're thrilled to be named the opening gala at Canada's largest Film Festival north of 60. The Available Light Film Festival unspools in beautiful Whitehorse, Yukon, and this year celebrates the Yukon Film Society's 30th anniversary.
The Gala will take place February 7th, 2015 at 7pm at the Yukon Arts Centre, and will be followed by a Cabaret Party. For other highlights of the festival, just click here.